sellassie.net * sellassie05: ethio amazon store
2008 --

HIM * * sellassie 2006 -- Emergency Response Donation Page * All for Love Fundraising for Ethiopian Children * HIM site from Sellassie WWW & HyperBiography * Ethio-Books
---
TOPICS: art + video + hyper-bio + US present + past + polls + war + death + rasta + slides + history + cookbook + books + ethioblog + glossary
---
HIM index Sellassie Online * content * appendix * links * list * HIM full directory * sellassie.ourfamily..com : Bookmark vTheatre! Title * Mailing List & News -- subscribe yourself * title * amazon.com *

Come on, Anatoly, why you are so soft on Ethiopians? Because of Esther? But Esther is not just your wife, but a mother. Your children grew up -- do you want them to lose their Ethiopian past, because you can't speak the truth?

What's the matter with you, man? Shame on you! Be a father, treat them as friends, your children. It's about time.

Shame them! If indeed there are some "proud Ethiopians" -- they should speak, before the West, Rastafians, government will reintroduce Haile Sellassie and the history to Ethiopians. Speak.

I can't believe it. Ethiopia is not a super-power in Africa, it isn't a player. In Africa.

Not in Europe.

Not in the world.

How could it be?

Is Ethiopia a place to dig the bones of the Eden?

Does Ethiopia exist?

Ethiopians, speak up!

There are thousands of them in the West.

Speak up!

Shame on you!

Shame on you, Ethiopians!

Time to have your own say. Do it.

Silence.

Listen, I will go away. So do you. But make your mark first. Do not go away unnoticed. You can't.

You lost so much. You will lose more. Stop it.

Are you an Ethiopian?

Sorry, if you are not...

Anatoly, May 2005

*** Our Haile Sellassie Family Web news -- this week we broke 500 visitor mark. June 11. 1998
Old news. We have 1200 visitors. July 29, 1998

---

2004 New:

It was almost six years ago. I don't know how many read our pages. Over a million...

No, we do not give Sellassie AWARDS -- it's hard to keep the webpages alive. So many died since 1998.

Most of the pages in this mirror directory are of the archive, but this is the only pages I can to keep clean, if not updated. If you see ethiopia flag, it means that the page was fixed in 2004.
Of the past: the war -- If you want to understand the roots of Eritrean conflict, check the page on politics 27 and page 17 -- Ethiopia After Haile Sellassie
But the problem could be traced further back in time -- colonial period after the Adwa (1896), or, perhaps, even further -- The North of Abyssinia, the Classical Ethiopia.... Ethiopian Embassy web page (bellow) has daily updates of the conflict. Also, the new Addis Tribune on new site EthiopiaOnline

[ news: I paid freeservers.com for our old sellassie.ourfamily.com webpages and now they are free from unrelated banners. There are many updates; I am near my space limits with Tripod and all new additions will be at Sellassie Cyber Museum. Thirty years since the revolution, there is still no HIM museum in Addis Ababa -- so, the memorial we began six years ago in the cyber space, is the place to preserve the memory of the man, responsible for Ethiopia in the twentieth century.

I do not know about the Sellassie Cyber University; no time for this project. NTL, I know it will be build. Right now, you can use my instructional webpages on film and theatre. Also, Esther and children will be posting their papers, while continue their Ethiopian studies. ]
New Books
Selected titles:
"Ethiopia Photographed" (new), first 30 years of this century. Check the book-engines on pages 10 & 3 Also, there is a conference in the Fall on Ethiopians in Diaspora.
WoYaa! - Africa Search
Investment Business Web Page, Africa, Ethiopia
1999 -- 25 years since H.I.M. death
There are many websites with information on Ethiopia. Go there and see for yourself. The idea of this reference page is to collect the links and sources for people with the similar interest. The Internet is too big to swim alone. We opened new pages for this very reason: Africa Page and Black Page, The Race

LINKS (I have to delete them all -- all are dead, including the old URL of Ethiopian Embassy in DC):
AFRICA NEWS ONLINE
Ethiopian Embassy in Canada
...

[ updates? get on sellassie mailing list! ]

©2004 filmplus.org *

home * about * guide * classes * advertise * contact * news * A' forums * my mailing list * bookstore * ebooks * search * calendar * web *

@HIM * Make HIM your homepage -- click here!


Ethiopians & Rastafari 2004 MA Thesis UAF Anthropology -- feedback is welcome!
---
* main * academics * history * books * culture * politics * family * rasta * business *
---
Get Site Info


Bookmark HIM
One Life, One Century, One History
photo archive: ecards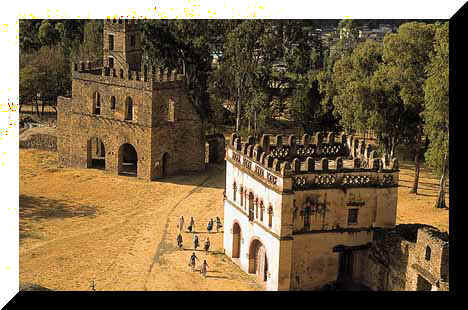 2005 * After so many years of webbing I cannot change the nature of my webpages -- they are what they were from the start; notes, thoughts, points I make for myself for classes and productions. Do they have an independent existence? Maybe, somewhere in the future... And my writing interests, of course. Anatoly
NEWS about Haile Sellassie from Google **
---
[ new * web-book * mailing list * eForum * corkboard * 2007 : millennium pages * sellassie.vtheatre.net/2008 him.filmplus.org/sellassie.net ]
---
HIM photo-archives:

HIM home: appendix * books * new * references * FAQ * links * list * glossary * slides * help * sellassie.info * popup * classes.vtheatre.net * map * youtube.com/group/sellassie * ethioblog *

While Asia and Latin America, also part of what used to be called the Third World, have got richer in the past 25 years, Africa has gone backwards.

Africa's failure has been mainly the result of politics; the failure to establish effective nation states that help their citizens to develop.

By the mid-1990s, Africa reached its nadir. From the north-east tip of Somalia to the South African border countries were embroiled in war. More than half of West Africa's states were suffering from rebellion and civil strife. In 1994, the Rwandan genocide jolted outsiders into realising that neglecting Africa would end in catastrophe.

The African Union, a continent-wide organization with a sense of purpose and responsibility, was set up in 2000 replacing the old ineffective Organization of African Unity.

BBC. Richard Dowden is Director of the Royal African Society
Film-North * webmaster.
* You are free to link to any page in filmplus.org/him.
© 2005 by vtheatre.net * books.google.com + scholar.google.com


anatoly2.0 : Anatoly XXI * Webman's * Anatoly ALL * film * theatre * feeds * links * anatoly.ru * bloglines * myLibrary
keys.txt -- anatoly.groups.live.com