updates -- Fall 2006
2008-2009 -- and cine101 [Lul-Film]
new logo?
cine101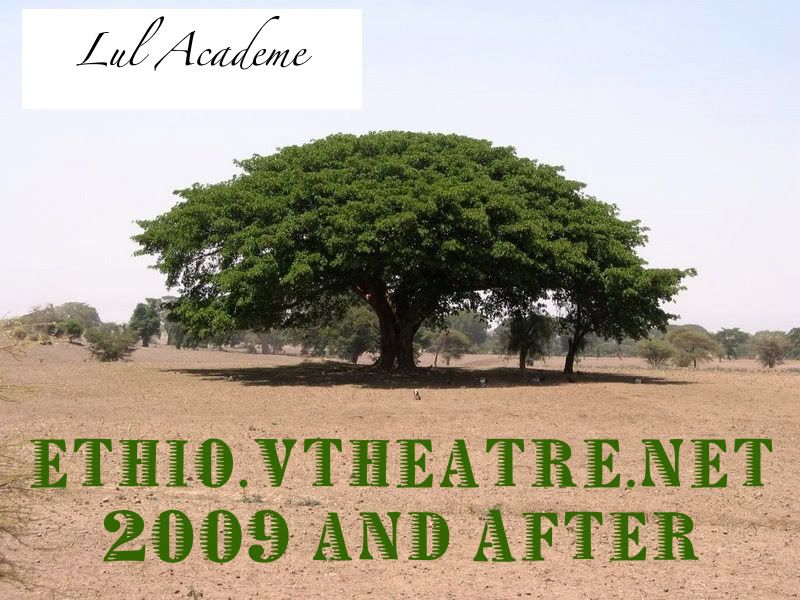 View blog top tags
... I do not think that I will be updating this directory. There are (too) many book on film directing. My interest was to see director as artist. And directing as film poetry "writing"...
lul.sellassie.info
---
FILM * Directing * 101 * Fundamentals [ classes.vtheatre.net ]

"A director makes only one movie in his life. Then he breaks it into pieces and makes it again." - Jean Renoir

[ advertising space : webmaster ]

<!- BEGIN SIMPLE BASIC SEARCH HTML -> Search The Internet Movie Database
Enter the name of a movie, TV show, or person and then click "Go" to get more information about it/them from imdb.com. <!- END SIMPLE BASIC SEARCH HTML ->

This is a new directory, which I arranged like the Theatre Directing, Acting, Script Analysis -- eBOOK style.

So, in addition to the class syllabus I have to put the subject pages from the main directory in some order. Well, as you can see, I broke into traditional five major stages of making a movie.


FILM DIRECTING online; if in class, must subscribe!


Films&Movies 2003 *
Directors Forum: if in class, I recommend to subscribe!
KEY TERMS:
Glossary
DVD: Drama & Art House, Studio Specials & Classics, New & Future Releases, Cult Movies
filmmaking books

film books

Mailing List & News -- subscribe yourself *

Method for Directors?

*

ShowCases: 3 Sisters, Mikado, 12th Night, Hamlet, The Importance of Being Earnest, Dangerous Liaisons, Don Juan
prof. Anatoly Antohin Theatre UAF AK 99775 USA

regisseur.us --

The files (webpages) will be floating between the parts for a while. And of course, there are new ones to come (I will try to keep the updates on the NEW page. You might consider to subscribe to the Directors Forum (the link is on many pages). If the traffic will get too heavy, put your subscription on "web only" fuction and you can read the posts, when you have time.
Also, you should consider bookmarking it, because the pages will be developed through the rest of 2006!
NEW: * NEWS: * Digital Filmmaking 101: An Essential Guide to Producing Low Budget Movies (Paperback) 0941188337 *

* see T-blog and VT blog ! My places to watch for directing -- Total Director, stagematrix.com, meyerhold.us + teatr.us for LUL Theatre & stagematrix group [wiki]
Summary
This class had many names: Elements of Film, Basic Filmmaking, Fundamentals... Most of my students come to the class after making some movies and my task is to help them in what they are doing anyway. The rules, the laws, the theory of film -- and the applications.
Questions
"Directing the camera"? Who does it? Director... I have to stop and think about it. Don't we have the script, the drama, which asks for the forms of its expression? Is it why we place actors in the middle of the conflict, letting the to cary the action? Do they, actors, "direct" the camera? Or maybe even more radical -- spectators? Because camera answers their desires to SEE it! Here I have to stop again and give some thought about what is spectator...

The cinema is not a slice of life, but a piece of cake. ~ Alfred Hitchcock
Notes
* Spring 2006 THR331 FunDAmental of direction Stagematrix

To be an artist means to search, to find and look at these realities. To be an artist means to never look away. ~ Akira Kurosawa

Independent Films : Independent Films and Independent Film Festivals *

film class = flickr.com/groups/film-art

Video clips and how to use it?

... 2010 Summer Fest/Conference
---
Index * Mining Film * Books * Film-North * Film & Drama * Theatre Theory * METHOD acting * STAGEMATRIX: Fundamentals of Direction *

* Classes * Virtual Theatre * Bookmark vTheatre! Mailing List & News -- subscribe yourself * The Book of Spectator *
FILM Directing, Title
2006 -- am I to give up on film-north pages?
This time I will try the linear narrative. From Intro to PS -- the way the class will go.

I made this directory, because some subjects or areas are not covered in the main directory Film-North and in its sub-directories.

The five main parts:

Part I. Script: Development
Part II. PreProduction
Part III. Production
Part IV. PostProduction
Part V. Everything Else

[ Keep in mind, this is only the notes, read the textbook for details! ]
[ 2008 ]

I have a second (third) thought about this directory and the class: even I am to call it "FilmMaking 101," it's not Film Directing class (not real one), more an introduction to film directing. Should I call it "Film Directing for All"? "How to Use Film Language Shooting Video"?
TEXTBOOK: Directing by Michael Rabiger
Focal Press 3rd ed.

[ Spring 2004 Textbook: "Grammar of the Film Language" by Daniel Arijon. Written from (mostly) editor's POV. "Camera only rules"? ]
How-To
How to use the textbook together with the webpages?

How to use the ONLINE class at Yahoo? You are welcome to subscribe to Directors Forum (unmoderated).

Read your syllabus page please; print and keep it in your notebook!
Homework
Read (and print the webpages). Bookmark the site, follow the updates.

Read film.vtheatre.net: I want to use film directing pages for other film classes (Film&Movies, for example, or/and 200X), there will be some changes to accomodate the new tasks -- you already see the "bars" like "topics" or/and "themes".
NB
My Theatre Acting and Directing pages are better develeoped (I teach those classes more often). I strongly recommend that before reading the pages in Film Directing you go through the STAGEMATRIX, the Fundamentals of Direction!

List of topics & subjects this textbook (Grammar of the film Language) doesn't cover:
1. Aesthetics (Analysis and Theory)
2. Script (Grammar of Drama)
3. Philosophy is missing -- and not in this book only. What is "cut"? Semiotics.
600 pp. in 10 weeks?

Summary: too general, too broad, about everything. Overview the position of a director, not analysis of the craft.
Explain the difference between directors and filmmakers. Movies and films. Why do we need so many different words?

[ the subject pages from the main directory filmplus.org are not incorporated ]
[ mostly the classics: Eisenstein, Bergman, Kurosawa, Fellini, Tarkovsky -- and mostly about the aesthetics of cinema ]
movie.vtheatre.net [for Addis Ababa Ethiopia]
---
Bergman's "Wilde Strawberries" on stage?
@2001-2004 film-north NEXT: Film-Books * Next: Textbooks *

©2004 filmplus.org *

(c)2004-2006 Get Site Info




* home * about * guide * classes * advertise * sponsors * faq * contact * news * forums * mailing list * bookstore * ebooks * search me * calendar * games * polls * submit your link * web * shop * All scripts and texts on this site are intended for educational purposes only * images : photobucket.com/cinema & photobucket.com/film [ in addition to picasa and flickr ] * my.times * igoogle * my.yahoo * my spaces *
---
themes : ideas, images, symbols ...
---
Quotes & Thoughts:
Film-North photo-tour:

2007 An online course supplement * Film-North * Anatoly Antohin. * eCitations *
© 2005 by vtheatre.net. Permission to link to this site is granted. Film DIRECTING amazon


Film Analysis
doc
forms
... 2009? Most likely, 2010.
film directing home: appendix * new * biblio * books * links * list * glossary * my keywords:directing * youtube.com/group/directing * flickr: film-art * yahoo-cls-directing * search * domains * calendar * popup * store * filmstudy class/group * my notebook * anatolant.vodpod.com * My BLOGS + amazon.com/kindle * my shared page *
2009 and After pages: filmplus.org/ET, anatoly.et, lul and etc.