2008 : elections

anarchism books
semio-politics "American Book"

I am in dialogue with myself... and not sure that I can be in any other dialogues -- that's much for my political involvement. [note for myself]

... instead of bibliography:

The Obama Nation (Hardcover) by Dr Jerome R Corsi 1416598065 --

or even more dramatic:

Obama - The Postmodern Coup: Making of a Manchurian Candidate by Webster Griffin Tarpley

... Should I unsubscribe from Amazon Nonfiction group (after being on for a day)?

video collection for jumpsut.com ?

blogs: myspace.com/anatolant & PP

... polls for commander-in-chief [group] :

From Libertarians for Obama lis : RE: Good neighbor :

Agree.
But what do you do with bad neighbors? What do you do with somebody who wants you dead? Reason with somebody who doesn't listen, because he made his mind? If you believe in good, you assume that evil exists. This is why libertarian won't be in the White House, especially at the times of globalism, when a lot of people do not mind their own business.
Almost thirty years ago I ran from Russia for that reason -- and look at the news this month!
---
August 31st, 2008 8:16 am
"Four years from now, itís entirely possible that some, even many, of the newspapers and magazines covering this campaign wonít exist in their current form, if they exist at all. The Big Three network evening newscasts, and network news divisions as we now know them, may also be extinct by then."
Amen.
TV became entertainment long ago, TV-folks won't vote anyway.
Media resents Obama because he doesn't need them.
Let them run their sitcoms and sport.
"Forth Power" -- not in the box for idiots.
And that is also the change.
ó Anatoly, Alaska
[ Obama Outwits the Bloviators Ľ The disconnect between the reality of this campaign and how it is perceived and presented by the mainstream media is now a major part of the yearís story. ]
NYT Frank Rich
... PoMo US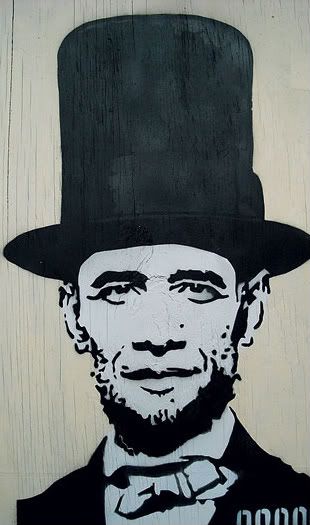 ---