sellassie.net * sellassie05: ethio amazon store
Film-North * HIM *
---
TOPICS: art + video + hyper-bio + US present + past + polls + war + death + rasta + slides + history + cookbook + books + ethioblog + glossary
---
"Talk w/Esther" (subscribe to usellassie (mailing list and chat). Hours will be posted for subscribers! Free. Culture, cooking, history, books.
Thesis Presentation: Ethiopians & Rastafari *
---
Ethiopian & Rastafari
by Aster Sellassie, Millennium Ed.
(c)2004 *

eFood: CookBook!
Interview with Alexey-Tafari

GeoAlaska: Theatre & Film
(c)2004 HIM contents (summary of the HS web-biography) *

My Life and Ethiopia's ProgressSubscribe to our Open Forum @ sellassie

HIM
The Ethiopians

Subscribe to our BIZ Sellassie @ usellassie

Kebra Nagast




NEW:

2009 [antohin.wordpress.com] -- 2006: lalibela project

sellassie.vtheatre.net 2006 + ethio.wetpaint.com (EM)

* "Ethiopia" -- new music from Addis (Teowdros Abera) (winamp 4.46 min) download free * info + flickr.com/groups/sellassie *

* 2003 * Reading List
Summary
Of course, I don't know how the pages will look like a year from now. I even don't know if I can continue to work on my websites with the same intensity. After all this is the 4th generation of my webpages (I am doing it for over four years) and I really would like to get back to "content" writing, instead of serving as a webmaster.

2004 & After


Ethiopian Books
Liberty is always unfinished business. --anonymous

* slide show (new window) *
Notes
Titles I consider for 2003-2004 Theatre UAF Season, main stage: The Possessed (Camus, based on Dostoevsky), "Wilde Strawberries" by Bergman or Kurosawa's Rashemon.

"IF GOD DOES NOT EXIST, THEN EVERYTHING IS PERMITTED" Dostoevsky: The Possessed 2003 UAF Main Stage

BETA:
* Ethiopian Berbere
* Green (Unroasted) Coffee -- Ethiopian Yirgacheffe -- Whole Bean Coffee for home roasting. 1 Lb. bag
* Decaf Ethiopian Yirgacheffe Whole Bean
* Map of Ethiopia
* poster

+ biblio *

Sheba links *

[an error occurred while processing this directive]

Music (short) LIST (amazon.com) : Ethiopiques, Vol. 1: Golden Years Of Modern Ethiopian Music * Ethiopiques, Vol. 14: Negus of Ethiopian Sax * Ethiopiques, Vol. 13: Ethiopian Groove * Ethiopiques, Vol. 3: Golden Years Of Modern Ethiopian Music * Ethiopian Urban and Tribal Music, vol. 1: Mindanoo Mistiru * Gold from Wax: Ethiopian Urban & Tribal Music * The Sounds of Contemporary Ethiopian Music - Millennium Collection *
HIM slide-show *
Sellassie Cyber Museum slides *
Ethiopia & Rastafari show *

sellassie.vtheatre.net

photos 2005

...
---
Index * content * appendix * links * list * HIM full directory * sellassie.ourfamily..com : Bookmark vTheatre! Title * Mailing List & News -- subscribe yourself * title * amazon.com *

2004
Finally! After four years of webbing I'm making pages not about the past, but the future!
I know:
Classes I'll teach
Shows I'm about to direct
Textbooks I have to finish
Plays I work on
and so on.
There are more "2004" pages with details in subject directories: directing(2), acting(3), plays, film(2), write(2), shows and etc.
Come back for updates! 2004 isn't here yet! ...
Feb. 21, 2003
[ first, writing... ]
2005: new domain filmplus.org
archives: gurage * Menelik end of XIX c. * Amhara young man * wikipedia.org/wiki/Haile_Selassie
"Talk w/Esther" (subscribe to usellassie (mailing list and chat). Hours will be posted for subscribers! Free. Culture, cooking, history, books.
Let me repeat myself (from Film600 and script.vtheatre.net):

Where teaching and studying (research) meet --

Theme-thought, according to different playwrights (Shakespeare, Ibsen, Strindberg, Chekhov and so on) and directors (Fillini, Kurosawa, Tarkovsky, Bergman pages).

Connections with other themes (list): family, gender and sex...

Finally, my own practical investigations: shows.vtheatre.net (only recently I began to make themes pages, Don Juan 2003, for example).

And the nonfiction (writing), of course: HIM, Father-Russia, PostAmeriKa, Self, POV, Tech (gatepages are in WRITE directory).

Yeah, yeah, there is more -- "philo" pages, metaphysics: in theatre theory directory, for instance (topics-bar: space, time and etc.)
Plus, Virtual Theatre and Book of Spectator!

Web? Oh, this is just medium. Like stage, screen, writing...
A few words about navigation and the webroad signs.
The banners and logos you see on my pages:

[ for Mining Film (links & books) ]

[ Film Analysis pages (class) ]
Flash banner "film.vtheatre.net" takes you to Film Analysis pages.
Popup alert (here and there) is for my film email antoh@lycos.com
New big and tall popup windows (slideshow): select pages (like the one that came out with this page).
...Well, this is in theory, of course. Other signs and symbols are self-explanatory: film books and etc.


[ POV, nonfiction pages ]
and the Film600 directory -- flash banners "Wrong Theories + Bad Subjects" [ film as philosophy ]
Film Directing: filmplus.org/film
200X class Aesthetics ("Arts Through Film")
...Confusing? I pay for Yahoo and Tripod -- and they gave new, shorter domain names:
GeoAlaska = vtheatre.net
Film-North = filmplus.org
Oh, yeah! Virtual Theatre! Several symbols, depending of what aspect of VT is in focus -- stage, film, web and etc.

[ what does it? I don't know. Dancing! ]
Acting One: act.vtheatre.net
Method Acting: method.vtheatre.net
Script Analysis: script.vtheatre.net
Theatre Theory: filmplus.org/thr [ there is a big logo with the naked girl "Theatre Academy & Platonic Girls" ]
Books directories. Film : filmplus.org/books... Easy to remember?
Theatre: vtheatre.net/books -- you see the logo in the right table (not everywhere).
Writing: write.vtheatre.net (Russian)
Plays: plays.vtheatre.net -- did you see this flash banner? Well, this directory for my new plays-in-progress. In Russian. You are in English directory: filmstudy.net/plays (click -- and you will get to the title page).
Web: web.vtheatre.net and the flash banner with the same URL.
Wait! SHOWS: shows.vtheatre.net -- no logo? I can't believe it!
If you see my photo
-- it must something about me: resume, bio, cv... [ one day I will make it better! ]

Ethiopian Y2K : African Millennium



Recommended: Ethiopia content development *
@2003-2005 film-north *
Please, visit "thesis" page (above) "Ethiopians and Rastafari" -- and give your feed back or simply vote. Thanks.
---
Ethiopia breaking news *

Ethiopia FactBook CIA data:

I recommend -- always updated (our tax-money), good data. Some samples:

Population: 67,851,281
note: estimates for this country explicitly take into account the effects of excess mortality due to AIDS; this can result in lower life expectancy, higher infant mortality and death rates, lower population and growth rates, and changes in the distribution of population by age and sex than would otherwise be expected (July 2004 est.)

Age structure: 0-14 years: 44.7% -- Almost half!

HIV/AIDS - adult prevalence rate: 4.4% (2003 est.)

HIV/AIDS - people living with HIV/AIDS: 1.5 million (2003 est.)

HIV/AIDS - deaths: 120,000 (2003 est.)

Ethnic groups: Oromo 40%, Amhara and Tigre 32%, Sidamo 9%, Shankella 6%, Somali 6%, Afar 4%, Gurage 2%, other 1%

Religions: Muslim 45%-50%, Ethiopian Orthodox 35%-40%, animist 12%, other 3%-8%

Languages: Amharic, Tigrinya, Oromigna, Guaragigna, Somali, Arabic, other local languages, English (major foreign language taught in schools)

Literacy: definition: age 15 and over can read and write total population: 42.7%

Government type: federal republic

Administrative divisions: 9 ethnically-based states (kililoch, singular - kilil) and 2 self-governing administrations* (astedaderoch, singular - astedader); Adis Abeba* (Addis Ababa), Afar, Amara (Amhara), Binshangul Gumuz, Dire Dawa*, Gambela Hizboch (Gambela Peoples), Hareri Hizb (Harari People), Oromiya (Oromia), Sumale (Somali), Tigray, Ye Debub Biheroch Bihereseboch na Hizboch (Southern Nations, Nationalities and Peoples)

Diplomatic representation in the US: chief of mission: Ambassador KASSAHUN Ayele chancery: 3506 International Drive NW, Washington, DC 20008 consulate(s) general: Los Angeles consulate(s): New York FAX: [1] (202) 686-9551 telephone: [1] (202) 364-1200

Diplomatic representation from the US: chief of mission: Ambassador Aurelia A. BRAZEAL embassy: Entoto Street, Addis Ababa mailing address: P. O. Box 1014, Addis Ababa telephone: [251] (1) 550666 FAX: [251] (1) 551328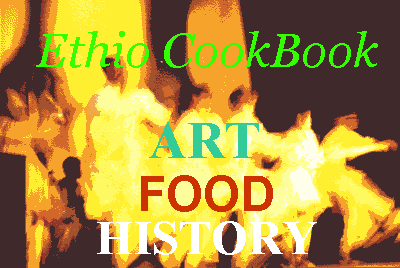 Ethiopian Food
* rasta GUESTBOOK * SIGN + Ethiopians & Rastafari": your feedback is needed!
---
[ new * web-book * mailing list * eForum * corkboard * 2007 : millennium pages * sellassie.vtheatre.net/2008 him.filmplus.org/sellassie.net ]
---
[ updates? get on sellassie mailing list! ]

©2004 filmplus.org *

home * about * guide * classes * advertise * contact * news * A' forums * my mailing list * bookstore * ebooks * search * calendar * web *

@HIM * Make HIM your homepage -- click here!


Ethiopians & Rastafari 2004 MA Thesis UAF Anthropology -- feedback is welcome!
---
* main * academics * history * books * culture * politics * family * rasta * business *
---
Get Site Info
Quotes & Thoughts:
HIM photo-archives:

(c)2004:

Haile Sellassie Cyber Museum

HIM home: appendix * books * new * references * FAQ * links * list * glossary * slides * help * sellassie.info * popup * classes.vtheatre.net * map * youtube.com/group/sellassie * ethioblog *

[an error occurred while processing this directive] http://www.wnafrica.com

Ethiopian History
Ethiopian Art
Ethiopian Politics
Ethiopian Culture
Ethiopian People
Film-North * webmaster.
* You are free to link to any page in filmplus.org/him.
© 2005 by vtheatre.net * books.google.com + scholar.google.com
* ETHIOPIA Google News + Yahoo Ethio *
anatoly2.0 : Anatoly XXI * Webman's * Anatoly ALL * film * theatre * feeds * links * anatoly.ru * bloglines * myLibrary
keys.txt -- anatoly.groups.live.com