An actor is only merchandise. ~ Chow Yun-Fat

[ advertising space : webmaster ]

[ 3 ]

2008 acting 2 class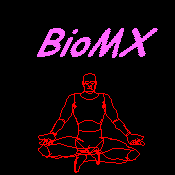 Summary
If you read BM-class pages, you know that we start the semester with "Mono Studies" (one comedy, at least, you should have ready from Acting I). "Scenes Study" -- your midterm. The class project (one-act) is the final. Here, on the web, the organization is different...




One Act Fest

In the early 1920s there opened in Paris the Vieux Columbier, an actor training school. Director Jacques Copeau had what was for that time a revolutionary approach; he rejected the then popular strict naturalistic style of theatre in favor of impressionism, a movement shared by several other directors such as Gordon Craig, Adolph Appia, and Nicolai Evreinoff. Impressionism opened doors to non-literal, non-realistic theatre, a physical theatre of fantasy, dream and metaphor.

Enrolled at the Vieux Columbier in 1923, Etienne Decroux was taken with a vision of mime through some teaching there, and developed an original, personal style of movement. His early "statuary mime" recalls Rodin's figures; then came a more plastic form which he called "mime corporel." An intellectual and theoretician, his body training was based in part on what modern dancers call isolations, with body sections moving in prescribed sequence, and in part on physics, the compensation required to keep the body in balance when the center of gravity in shifted.

Decroux's primary contribution is that of a teacher. Perfomance as such was not important, and even those few performance occasions he would sometimes treat like a rehearsal. Many performances were given in studios for small invited audiences. He himself also worked as an actor, notably with Barrault in Les Enfants du Paradis, playing Deburau pere, and in other French films. Decroux opened his own school of mime in 1941, and developed theory in support of his system. Jacques Lecoq is primarily a teacher, sometimes a director, and has the broadest concept of mime among the four. He calls his Paris school the International School of Theatre and includes many different techniques of physical training, and has no wish to perpetuate mime in a defined, structured, conventionalized art form. He sees mime in two ways: as an ever-changing art form, and as a source of artistic thrusts toward diverse forms in drama, dance, music, architecture, literature, and more. Although members of those and other professions are attracted to his school, the majority of students are mimes, actors, and directors.

Lecoq is a stimulator. He directs attention to the process and where it can lead the student, rather than focusing on the result. He can wave away a concept that a student is newly mastering in favor of exploring something yet unknown. The teaching methods demand much discipline, curiosity, imagination, and ego-strength from a student.
Notes
Physical Theatre is the craft of building theatre through physical actions, characterization and stage composition. Physical Theatre uses as its primary means of expression movement, dynamic immobility, gesture and a variety of acting techniques. Text, music, costumes, and scenery are included in layers selectively. The context in which all of these elements are blended is determined by the message the performers wish to communicate.

2004 & After
2007 -- acting2
Michael Chekhov
---