2009
LUL
2008 --

instead of links page:

Course Home
Syllabus
Calendar
Readings
Assignments
Study Materials
Related Resources
Image Gallery

2008 : stagematrix.com

directing slideshow [photobucket.com/anatolant]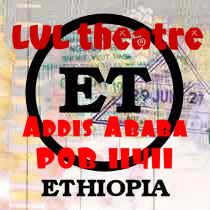 ...

appendix
---
List of Exercises
List of Monologues
List of Scenes
List of References
List of Formulas
BM Part 5. Apparatus
List

Timeline, Bio

Bibliography II *

Tables

Main Formulas

10 Commendments for Actors

Showcases: Monologues & Scenes

BM2

@2000- 2005 * As you noticed, I gave up on "How To Use" Anatoly's webpages. Use the search "filmplus.org" (Google) at the bottom!

Mailing List & News -- subscribe yourself *

Get Physical (biomechanics technique for actors) -- The "outside-in" alternative of biomechanics training is slowly being rediscovered in the U.S.
If you haven't heard of Russian theatre director Vsevolod Meyerhold's biomechanics, a method of physical training for the actor, it's not surprising. Meyerhold's teachings were banned for many years during the Stalinist regime. Yet biomechanics is regaining popularity among today's theatre experimentalists.
In the early 20th century, Meyerhold, originally an actor at Constantin Stanislavski's Moscow Art Theatre, began to formulate techniques that, he believed, served the actor better for performing in a variety of non-naturalistic theatrical forms than did Stanislavski's more psychological approach.
Handbook of the Stanislavsky's Method *

Acting I
web info *

promptbook PDF


Student Pages:
Instructions on Instructions


webmaster

Laban Movement Analysis, Lecoq, Viewpoints, Suzuki, Feldenkrais, Alexander, Linklater

acting.filmplus.org
books.filmplus.org
classes.filmplus.org
directing.filmplus.org
him.filmplus.org
plays.filmplus.org
rat.filmplus.org
russia.filmplus.org
spectator.filmplus.org
students.filmplus.org

@2006

2007 : http://google.com/group/directing + http://google.com/group/acting2

2009 :