webook.com/project/Red-Terror -- how to work on trilogy [ A Chorus Line.ET, Diaspora.Ethio and Red Terror] my groups.google.com/group/playwright
---
TOPICS: drama + comedy + postmodern + time + space + death + self + imdb + history + scripts + amazon.com/kindle
---
index * METHOD acting for directors * 200X Aesthetics * Film Dir * Theatre Books * Film Books * Theatre w/Anatoly * SHOWs * Script Analysis * Acting * Directing * Russian-American Theatre (RAT) * Film Links * Film Analysis * Biomechanics * Classes * VIRTUAL THEATRE * Mining Film: books & links * Book of Spectator * My Nonfiction (webtexts): Theology of Technology * POV * PostAmeriKa * Father-Russia * Bookmark vTheatre! Amazon * Mailing List & News -- subscribe yourself
theatre theory and
blog: anatoly-film
---
anatoly.et
ET & RU

The unknown. The unknown is very big, much bigger than the known. Since my childhood it got bigger.

I am not even about my name anymore -- anatolant [cyber ID], Anatoly, Antohin?

I thought that I will explore the land close and unknown to others -- myself.

How much do I know?

What about the world around me?

The world before me?

...
Turning the wheel -- anatoly.org = anatoly.us

"Anatoly Africa"?

Fall 2009, Addis Ababa.

Mostly theatre -- teatr.us

Lul Teatr Academe

Read E-blog now!

Read Ethiopian Pages, sellassie.info, for example

Film-North updates?

Maybe as a KINO club in Addis?

... film school.

I am making a lot of new pages for 2009-2011 [3-year cicle] and my new web-system is not fully formed. ANT

teatr.us = teatr.vtheatre.net & lul.vtheatre.net [ filmplus.org/ethio - blog ]


Bookmark FILM-NORTH

What about "anatoly.us"? I guess, I had to leave without lamentations. Too late to think about it.

I spent a lot of time thinking about "anatoly.ru" -- and what?

Not much.

Well, my second life is over...

Third Life?

Well, well... possible.

Do I see it?

How different am I now? I am old.

... ABOUT ? Alaska ? 2008.a and 2008.ant... No more film-north?

I have no answers. The rest -- ethio.vtheatre.net : Tel: 011-251-910566800
* flickr.com/people/vtheatre images :
2005-2006 Theatre UAF Season: Four Farces + One Funeral & Godot'06


Copyright © 2007 by filmplus.org. Permission to link to this site is granted.
my books.google.com + scholar.google.com * eCitations *
www.everything2.com search!
FILM amazon
film-north home: new * intro * appendix * links * references * books * biblio * guide * list * faq * notes * map * help * bookmarks.bks + my bookmarks (film) * bloglines.com/public/anatolant * archive * teatr.us * chekhov.us * filmstudy clips * directing videos * flickr: film-art * domains * virtual theatre domains * clips * store * project 2009 * calendar * My BLOGS * my.yahoo.com & igoogle.com
igoogle.com | my.yahoo.com | my.live.com | my.msn.com | anatoly.groups.live.com
astore.amazon.com/ethiopia-20 and LUL-Amazon ?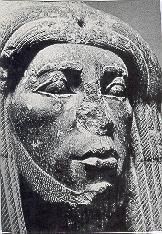 filmplus.org/album, project 2009 and other plans.