[ advertising space : webmaster ]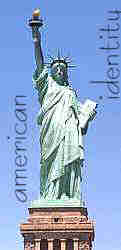 The Old Logo (above)

TIME:

1980
1984
1986
1989
1992
1995
2000

SPACE:

THOUGHT:

Title

Notes
---
Prologue

Part I. Outsite
1980 -- NYC
1. Alien
2. American
3. America
4. CulArt
5. Crowds
6. People
1984

Part II. Surface
1986 -- Virginia
1989 -- Alaska
1. Academia
2. Communism
3. Rights
4. Prison
5. Unabomber

Part III. Skin Deep
1992 -- Russia
1995 -- Africa
2000 -- the End
1. Semiotics of Politics
2. Slavery
3. Foucault
4. Last Dialogue
5. War
6. Souls

I already have Guide Page (old), I know that this book will have two separate lives -- one is in print and another on the web.

How do I know?

I write it, I write them both. The hard copy (see Outline) has a linear structure, but the web version is a hypertext and will be read differently.

I do not have the final shapes of both, and this is what makes me work on both of them. I believe that all what I have to do is to do what I am doing. I write, I work on those webpages -- and the rest is up to the future.

Oh yes, I would to like to see it printed. From time to time I print the hard copies to fix the errors and I wait for the day when I can print the whole book.

There are a few promotional pages @ WRITE directories, which are supposed to introduce my manuscripts.

The three parts are "intellectual" divisions of the texts. How does it related to my family story?

This is something I am working on right now!

Use the floating frame (top left) for navigation!
Summary
Questions
Anti-Oedipus Sophocles.05 *
Notes

2004 & After

in Russian:

Êíèãà Äóðàêà 2006 (Antohins II: Anatoly) ru