2007 : new pages 2009

2008 updates -- acting2

Your Partners :

Actor(s)

Director

Designer

Spectator

... 2009 and After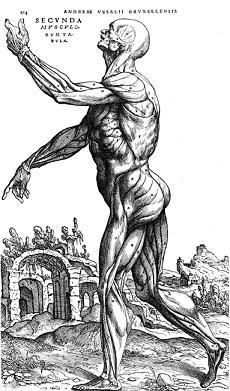 Never got to actual study of BM...
LUL : lul-actor [online]
lul-books [biblio]
2010 : lul-summers
classes.vtheatre.net
filmplus.org/academe
... From Stagematrix.edu II. DIRECTOR & actors:
1. Actor + Play
2. Actor + Actor
3. Actor + Space
4. Actor + Self (Public)
(new)
"The key to life is accepting challenges. Once someone stops doing this, he's dead." -- Bette Davis
---
popup film * Total Act @ Film-North *



ACT PAGE @ film-north

[ advertising space : webmaster ]
---

eForum: Subscribe!
WWWilde Archives

"Good actors I've worked with all started out making faces in a mirror, and you keep making faces all your life." -- Bette Davis

"Notes from a Director"

* Stanislavsky on Stanislavsky Terminology *

Notes: analysis, tips, comments to video clips ***

Diderot page -- where to place it?

Spring 2007 : Notes on acting2 pages (part 3) -- "postmodern acting"

Beckett and Acting (notes on Godot)
---
The idea is to bring together acting I, II, III and acting for the camera.

...

index * BioMethod Parts: I * II * III * IV * V * appendix * list * links * contents * Books * BioMechanics I * Biomechanics II * Directing * Script Analysis * Method Acting for Directors * SHOWS * Theatre Theory * Film * FAQ * Glossary * SPECTATOR * Virtual Theatre *
Notes
2007 -- PoMo Acting? Utopia Project and Stoppard's "R/G are Dead"...

Well, this directory drifts toward pomo.vtheatre.net pages -- postmodern "total theatre" (society of spectacle). Same with filmplus.org/600 files (Bad Subjects, Wrong Theories), new (visual) film dictionary/glossary (Idiotopedia).

Maybe I should expect it (I am not using so much my webpages for classes/instruction and they become more of research zone).

So, what is acting of non-actors? "Professional amateurs"...

Performance study, cultural anthropology?

... and Total Director Files -- theatre without borders.
In Notes on director and actors (Stagematrix) I touch very old subject: the difference between Film and Theatre acting.

On difference between "Stanislavsky System" and "Method Acting" see "5 Approaches to Acting" by David Kaplan.

*** Christopher Walken Pulp Fiction Monologue
[ video is gone, see other video pages ]

Acting is reActing -- Tarantino positions camera at the low angle (boy's POV)...

Walken's mix of drama and parody: ...

[ reactions shots (boy's CU) -- bad. Do we need it at all? ]

Great writing, of course. [ text ]
CAPT. KOONS steps inside the room toward the little boy and bends down on one knee to bring him even with the boy's eyeline. When Koons speaks, he speaks with a slight Texas accent.
CAPT. KOONS
Hello, little man. Boy I sure heard a bunch about you. See, I was a good friend of your Daddy's. We were in that Hanoi pit of hell over five years together. Hopefully, you'll never have to experience this yourself, but when two men are in a situation like me and your Daddy were, for as long as we were, you take on certain responsibilities of the other. If it had been me who had not made it, Major Coolidge would be talkin' right now to my son Jim. But the way it worked out is I'm talkin' to you, Butch. I got somethin' for ya.
The Captain pulls a gold wrist watch out of his pocket.
CAPT. KOONS
This watch I got here was first purchased by your great-granddaddy. It was bought during the First World War in a little general store in Knoxville, Tennessee. It was bought by private Doughboy Ernie Coolidge the day he set sail for Paris. It was your great- granddaddy's war watch, made by the first company to ever make wrist watches. You see, up until then, people just carried pocket watches. Your great-granddaddy wore that watch every day he was in the war. Then when he had done his duty, he went home to your great- grandmother, took the watch off his wrist and put it in an ol' coffee can. And in that can it stayed 'til your grandfather Dane Coolidge was called upon by his country to go overseas and fight the Germans once again. This time they called it World War Two. Your great-granddaddy gave it to your granddad for good luck. Unfortunately, Dane's luck wasn't as good as his old man's. Your granddad was a Marine and he was killed with all the other Marines at the battle of Wake Island. Your granddad was facing death and he knew it. None of those boys had any illusions about ever leavin' that island alive. So three days before the Japanese took the island, your 22-year old grandfather asked a gunner on an Air Force transport named Winocki, a man he had never met before in his life, to deliver to his infant son, who he had never seen in the flesh, his gold watch. Three days later, your grandfather was dead. But Winocki kept his word. After the war was over, he paid a visit to your grandmother, delivering to your infant father, his Dad's gold watch. This watch. This watch was on your Daddy's wrist when he was shot down over Hanoi. He was captured and put in a Vietnamese prison camp. Now he knew if the gooks ever saw the watch it's be confiscated. The way your Daddy looked at it, that watch was your birthright. And he'd be damned if and slopeheads were gonna put their greasy yella hands on his boy's birthright. So he hid it in the one place he knew he could hide somethin'. His ass. Five long years, he wore this watch up his ass. Then when he died of disentary, he gave me the watch. I hid with uncomfortable hunk of metal up my ass for two years. Then, after seven years, I was sent home to my family. And now, little man, I give the watch to you.
Capt. Koons hands the watch to Butch. A little hand comes into FRAME to accept it.
http://sfy.ru/sfy.html?script=pulp_fiction

film act = method + biomechanics

2008 - Spring Acting2 class
@2004 film-north *
---
filmplus.org:
forum
notes
references
glossary
2007 & 2008 pomo.vtheatre.net | blogs 360.yahoo.com/anatolant + bloglines.com/blog/anatolant | knol.google.com/k/anatoly-antohin
---
* GODOT.06: Doing Beckett => main stage Theatre UAF Spring 2006 *
2004: members only
---
[ subjects: auditions * thr games * movement * monologue * scenes * semiotics * ]
---
2006-2007 Theatre UAF Season: Pinter & Mamet
Film-North * Anatoly Antohin.
© 2005 by vtheatre.net. Permission to link to this site is granted.

anatoly2.0 : Anatoly XXI * Webman's * Anatoly ALL * film * theatre * feeds * links * anatoly.ru * bloglines * myLibrary
home -- total acting: I * II * III * appendix * biblio * books * faq * new * links * notes * glossary * keywords * swicki * flickr * acthome * film domains * store * acting2 * [ I. Theatre ] [ II. Film ] [ III. Theory ] notebook *
CALIGARI groups.yahoo.com/group/vtheatre/cal CAST calendar [ Anatoly's calendar : web-events & LUL news ]
teatr.us
keys.txt -- anatoly.org & anatoly.et [Theatre Lul Academe] calendar * Anatoly Antohin